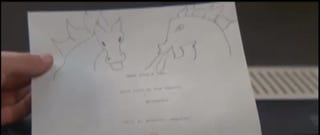 The Cell and Mirror Mirror director Tarsem Singh has found a new project to put his unique stamp on. And it sounds a little nutty, but maybe this could pull him out of his recent rut. Titled The Panopticon, the thriller follows a character who receives a message from his future self, urging him to stop the coming apocalypse.
TheWrap is reporting that Craig Rosenberg (After the Sunset) penned the script. Here's the official, but still pretty vague synopsis:
Story follows a seemingly ordinary man who receives a mysterious package containing a pre-recorded message from himself, warning that the world is about to end and only he can save it. He must race against the clock to piece together the puzzle before time runs out for mankind.
Hopefully this one will be better than his last few movies — we still love The Fall and Cell, so we're holding out hope for Singh, even still.
And if you know where that top picture is from, you can sit by me at lunch.