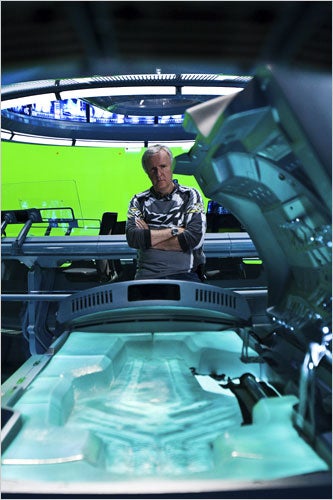 What do the set pics from James Cameron's ten-years-in-the-making alien spectacular film Avatar tell us? Possible spoilers ahead.
Looks like Cameron is getting an eye full of some kind of technology that could allow you to hibernate on a space journey — or maybe a type of machine where a physically disabled person could transport their brain into an alien body? Which is pretty much what Sam Worthington (seen in the pics below) plays.
Looks like we're getting a world of spacey greenscreen that will hopefully be replaced with amazing vistas in post-production.
Avatar comes out on December 18th and besides Worthington, it stars Zoe Saldana, Stephen Lang, Sigourney Weaver and Michelle Rodriguez.