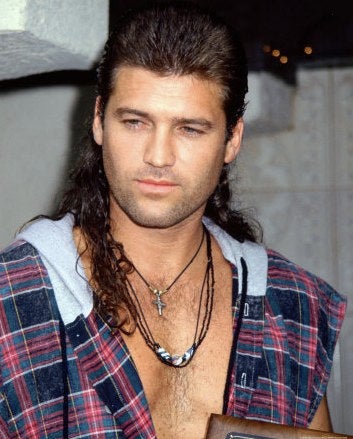 Syfy's latest TV series is called UFO: Unbelievably Freakin' Obvious. It stars country singer (and Miley Cyrus' father) Billy Ray, and his emo son Trace. Together the two will travel the globe investigating paranormal phenomena. We're not making this up.
According to Variety aliens have been a long time passion for BRC... who knew?
"The existence of paranormal phenomena is something I've always wanted to explore further," Cyrus said. "Getting the opportunity to take this adventure with my son, who has always had a keen interest in this area, is a dream come true. I hope this series can shine a light on some of the activities we have questioned, and the mysteries that have long inspired us."
We're honestly not sure what to think. We're in if he brings back the mullet. Production is scheduled to begin soon.