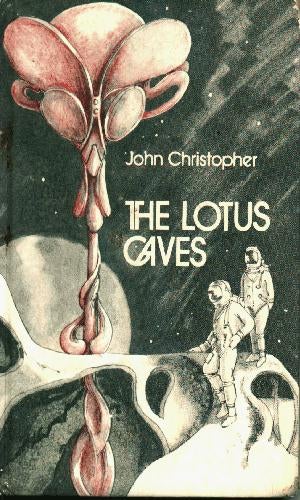 Many of Syfy's recent original series have had their feet firmly planted on Earth, but their most recent pilot order has its eyes on the moon. High Moon is an adaptation of John Christopher's young adult novel, The Lotus Caves, about two adventurous boys living on a lunar colony.
Deadline reports that Syfy has ordered the High Moon pilot, with the series to be executive produced by Bryan Fuller, who also has Hannibal and the Munsters remake Mockingbird Lane on his plate, along with Robert Halmi Sr. Jim Danger Gray, who wrote the Pushing Daisies episodes "Robbing Hood" and "Water and Power" and the story for the Torchwood: Miracle Day episode "Escape to LA," will be writing and executive producing.
Here's the Wikipedia synopsis for Christopher's original novel, which was published in 1969:
Two teenage boys, Marty and Steve, live in a colony on the Moon, "The Bubble", in the year 2068. Exploring outside the dome of "The Bubble" is strictly controlled. The boys grow bored and decide to explore outside the proscribed area in a stolen lunar vehicle, and crash through the moon's surface into a series of underground caverns containing alien life forms, controlled by a single intelligent alien life form. They also meet a man, a missing early lunar settler, who came to the caves years ago, who has become enthralled by the alien. The boys are torn between staying in the caves, within which the alien provides for their needs, and escaping. They eventually escape, but the man decides to stay, having lost any desire beyond communing with the alien.
It's nice to see Syfy reaching back toward some earlier science fiction with a sense of exploration, and hopefully, even if Fuller won't be as involved in this project as his other current TV projects, it will still gain some of that Fuller flavor.
SyFy Pilots 'The Lotus Caves' Adaptation With Bryan Fuller & Robert Halmi Sr. [Deadline]