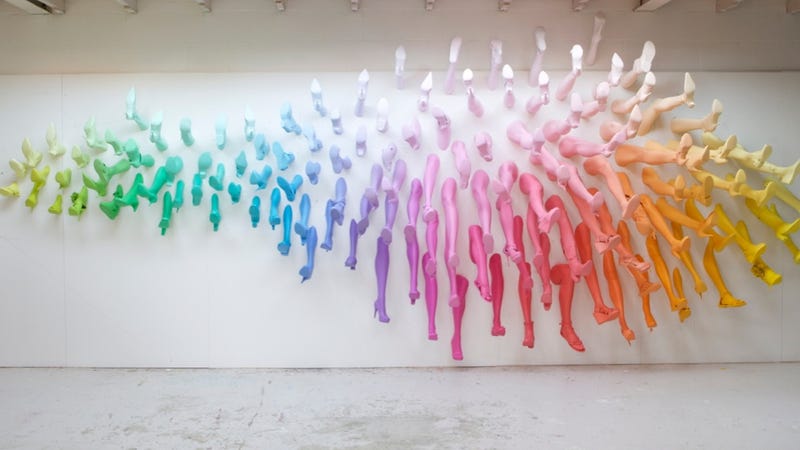 Presenting the visible spectrum, depicted in the form of a bunch of disembodied lower limbs.
The installation was created by Netherlands-based artist John Breed, and incorporated 145 shoes and legs in total. According to COLOSSAL's Christopher Jobson, the piece was featured last year, in conjunction with German shoe salon Breuninger.
For more images of this colorful anatomical installation, check out Breed's webpage.