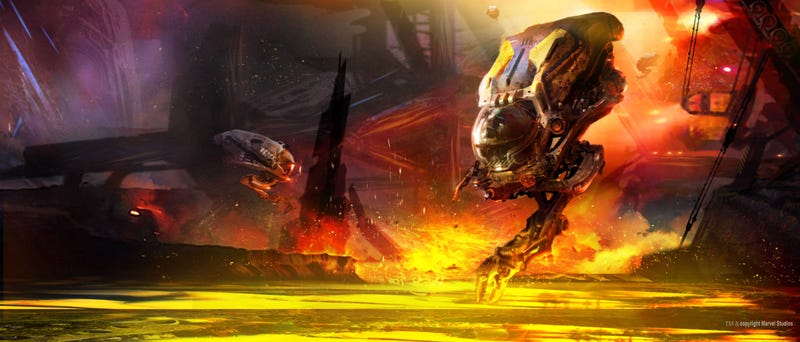 One of the things that was rightly praised so much in Guardians of the Galaxy was the lived in and used look that the universe had. And one of the most used places in the film was Knowhere, the giant alien head turned mining town. Get a better look at the mining pods in Stephan Martiniere concept art.
Despite the way the chase ended for our heroes, the mining pod chase scene in Guardians made me really want an Indiana Jones-style ride of it. It looked so fun. And the pods themselves are beautifully detailed:
You can see more at Martiniere's website and in the Guardians art book.
[via Comic Book Movie]