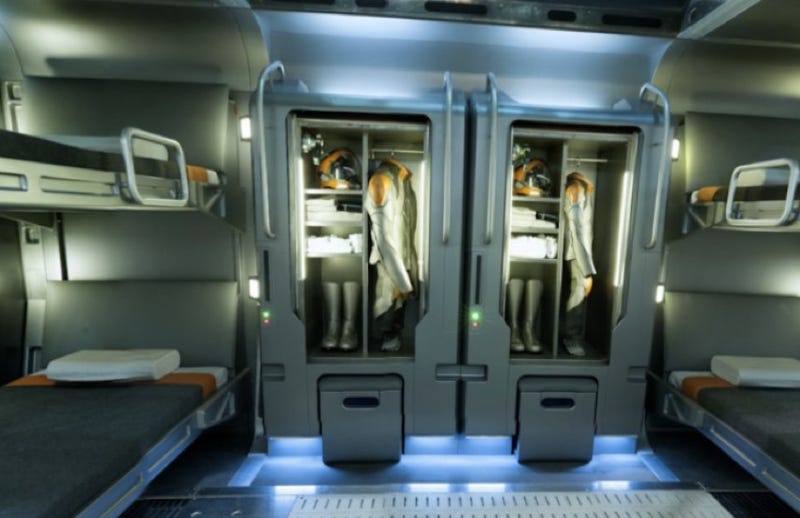 Want to get a much closer look at the space station Battle School from Ender's Game? We're exclusively debuting a 360° tour of the barracks for the Dragon Army, plus Colonel Hyrum Graff (Harrison Ford's) command center. Take a look.
Click on the embeds below — you can move your cursor around to move the "camera" and see the whole set, some of which was constructed from actual bits of space parts NASA's engineers couldn't use.
If you look closely at the lockers, you can see the collection of the props that were created with 3D printers (which were used extensively on the Ender's Game set).
---
Dragon Army Barracks
---
Colonel Graff's Command Center
---
For more set info head over to the Ender's Game website.