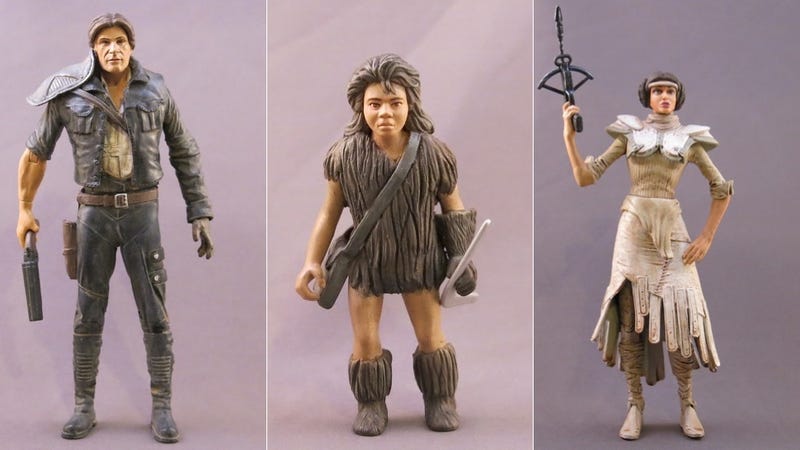 Patton Oswalt has cooler toys than you. That's because the actor/comedian can commission them directly from action figure customizer Sillof, maker of Steampunk Justice League, Samurai Star Wars, and many, many more. Oswalt commissioned a "Star Wars meets the Road Warrior" line, and Sillof did not disappoint.
Let's start with the good guys: From left to right, that's The Wilding, Cptn., Hal, the Warrior Princess, ObbaWanno, and the Farmboy.
And here's the bad guys: The Bad Trooper, Darvantuan, and Fez, who is so awesome I can barely stand it. If you're wondering where the Road Warrior equivalent of R2-D2 is, then you'd best check out the Cptn.'s beloved GY-RO:
And last but not least, you can't have a Road Warrior without a car. Behold, The Smuggler:
Head to Sillof's site for more pictures, as well as the backstories for all these characters (they're as fun as the figures themselves). And if you like these, make sure to check Sillof's other amazing work, including the fabulous Star Wars/Faster, Pussycat! Kill! Kill! mash-up line Oswalt also commissioned!