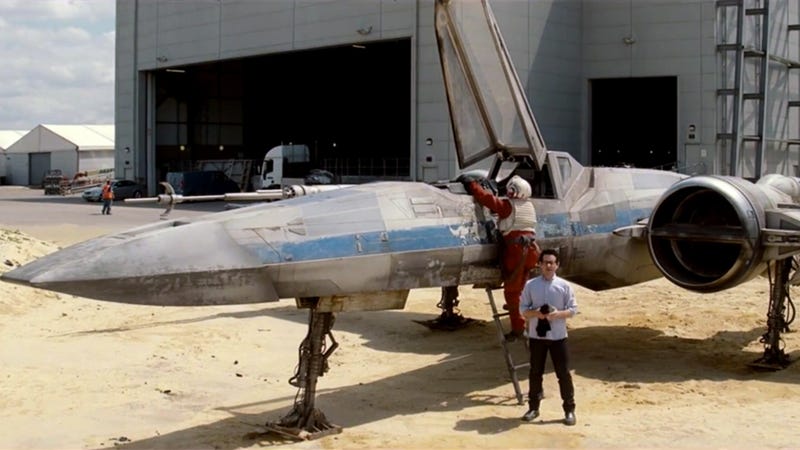 A bunch of set pictures from the brand new Star Wars movie have us all freaking out. Because they may reveal that everything we thought we knew is wrong. WARNING: SPOILERS AHEAD...
A handful of images from the Star Wars set reveal (what we believe is) Adam Driver in an X-Wing pilot uniform. MIND BLOWN. Previous Star Wars intel lead us all to believe that Driver would be playing the bad guy. Does that means he's a good guy? Not necessarily.
Maybe he starts out that way, and goes bad? It's probably not a good idea to just be flying around all bad from the get-go. Also it makes for better story telling too if he doesn't show up FULL SITH in the first scene (if his character even has anything at all to do with the Siths). All I'm saying is that we don't know anything except that at some point in his life the actor Adam Driver got to wear the uniform of the HEROES. And he looks amazing.
[via Badass Digest]