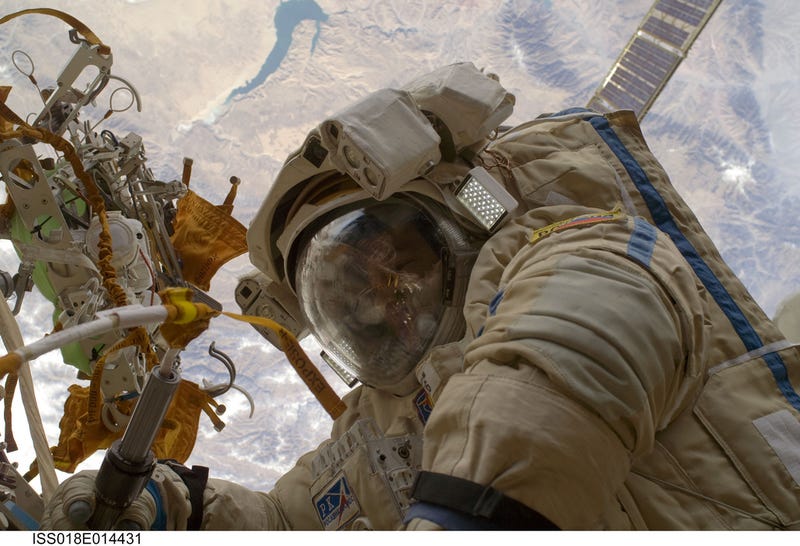 As NASA starts chattering on Twitter, friending on Facebook, and posting to Flickr, we show you how to stalk the space agency online through its multitude of ongoing projects and endeavors.
In 1969, when Apollo 11 landed on the moon, there was attention worldwide. While news from space captures nowhere near the same attention that the original missions commanded, it is now increasingly easier to follow up on what is happening with NASA - you can follow everything from the Martian rovers to satellites in orbit around Earth. Here's your guide to geting up to the second information on a number of scientific undertakings:
Facebook:
Groups:
Official Facebook Group
NASA Students @ www.nasa.gov
People:
Lunar Reconnaissance Orbiter
Aura Spacecraft
Glory Mission
Lcross Lunar Impactor
Little SDO
Little Sdo Hmi
Messenger Mission
Nasa Ames
Nasa Edge
Pages:
NASA Glenn Technical Library
NASA: 2Explore
NASA Community
NASA Co-Ops
Space Shuttle
Kepler Mission
Hubble Space Telescope
Last Mission to Hubble
Phoenix Mars Lander
Jet Propulsion Laboratory (JPL)
Events:
STS-119 Launch
STS-125 Launch
KM Launch
Twitter:
NASA
Phoenix Lander
Space Shuttle Endevour
International Space Station
STS 125 (And other shuttle missions)
Mars Science Lab
Mars Rovers
Desert RATS
Servicing Mission 4
Hubble
The Lunar Reconnaissance Orbiter
Lunar Crater Observation and Sensing Satellite
APPEL
Cassini
Earth Observer
Earth Vital Signs
The Fermi Gamma-ray Space Telescope
Kepler
Lunar Atmosphere and Dust Environment Explorer
NanoSailD
Ames
NASA Launch Fest
CoLab
NASA Astrobiology
NASA MAAT
NASAHurricane
experiment
PRESat
Planet Quest
Stratospheric Observatory For Infrared Astronomy
HMI instrument on board NASA's Solar Dynamics Observatory
TESS program
Space and Astronautics News
Google Lunar X-Prize
MySpace:
The Space Shuttle
Hubble Servicing Mission 4 Videos
NASA Edge
NASA2Explore
Flickr:
Ares Rockets
NASA's Chandra X-ray Observatory
Hinode: Mission to the Sun
NASACoLab
NASA: 2Explore
YouTube:
NASA Television
AresTV
Kennedy Space Center
NASA Little SDO HMI
NASA eClips
NASA Goddard TV
NASA Glenn Research Center
Jet Propulsion Lab Videos
NASAconnect
NASA SCIence Files
Reel NASA
All photographs from NASA.