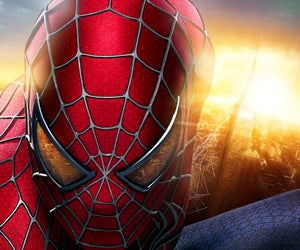 With over a year and a half until the announced release date, Sam Raimi has announced that filming for the fourth Spider-Man movie is expected to start next March, and that pre-production is already underway.
Talking to MTV, Raimi said,
We're hoping that it's the first week in March... The production is starting to come together. I've got a production designer who is starting to design the sets and the environments that the picture will take place in. We just brought aboard Scott Stokdyk as one of the two visual effects supervisors, and I worked with him on all three 'Spider-Man' pictures.
Even with all this activity, though, it's too early to start playing the "Guess The Bad-Guy" game. Future Venom director Gary Ross is still working on the script and, according to Raimi, there's been no decision about who'll fill the villainous outfits yet:
None of the casting has really taken place, but we're starting to think about that now.
Spider-Man 4 has been scheduled for release May 6th 2011.
Sam Raimi Hopes To Start Shooting 'Spider-Man 4' In March 2010 [MTV Splash Page]