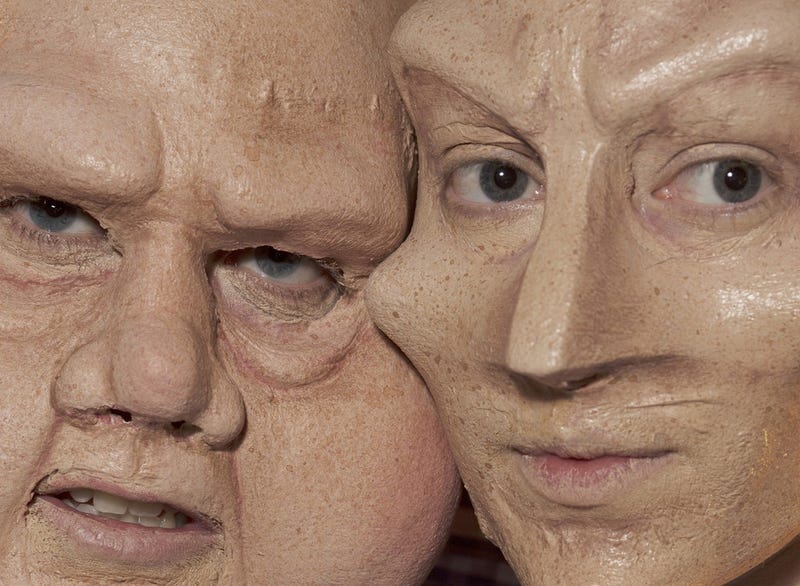 The annual Photoville festival, filling a bunch of Brooklyn shipping containers with artwork, is happening this weekend. And one of the containers is being curated by artist Claire Christerson, who created an exhibition about identity, the body, and prosthetics. Including some pretty fantastical artworks.
Warning: One image might be slightly NSFW, maybe.
"Its basically just thinking about many layers to what makes up humans," Christerson told io9 when we asked her about the show. Talking to Vice, she elaborated, "Each person's experience of body and identity is totally different in this show. Some similarities amongst the artists are the choices to go past the physical human form and explore what the body looks like through objects."
Check out some of the most striking images from the show below, and see more at Photoville in Brooklyn.
Top image: Logan Jackson
Image by Zak Krevitt and Tim Schutsky
Image by Michael Bailey-Gates
Image by Signe Pierce
Image: Ian Stoner
Image by Claire Chisterston
---
Contact the author at charliejane@io9.com and follow her on Twitter @charliejane