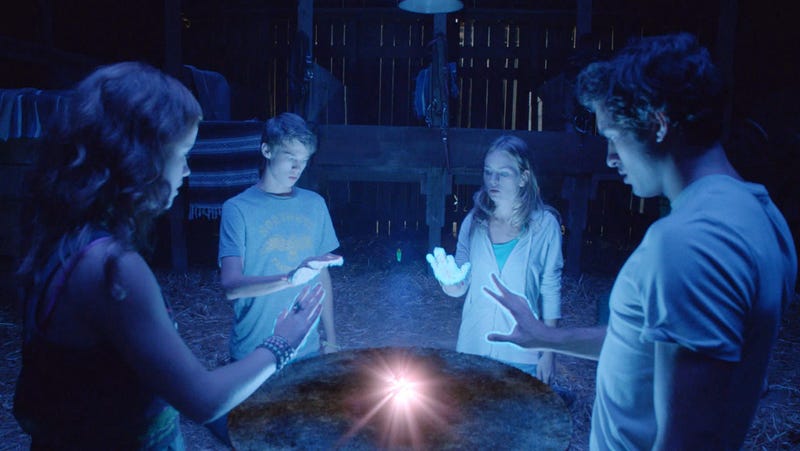 Now here's a somewhat surprising development: CBS has renewed its struggling summer shows Under the Dome and Extant for next summer. So we'll get to see more cryptic clues and oracular paintings, plus more of Halle Berry's messed-up family.
Neither show was exactly a ratings over-achiever this past summer, and in fact Extant's season finale was moved out of a plum spot in Premiere Week in favor of Big Brother. But they're both produced in-house by CBS Studios and Amblin, and having Halle Berry star in a show is probably a feather in CBS' cap. Plus both shows are streamed on Amazon Prime after they air on CBS, and apparently Amazon is paying enough to make the shows profitable, along with international licensing.
But meanwhile, CBS pulled the plug on Unforgettable, its show about a cop who has magical memory powers that allow her to reconstruct any scene she's witnessed in a kind of 3-D holodeck. That show had been moved to summer as well, and had been starting to turn its ratings around — but CBS chose Dome and Extant over it.