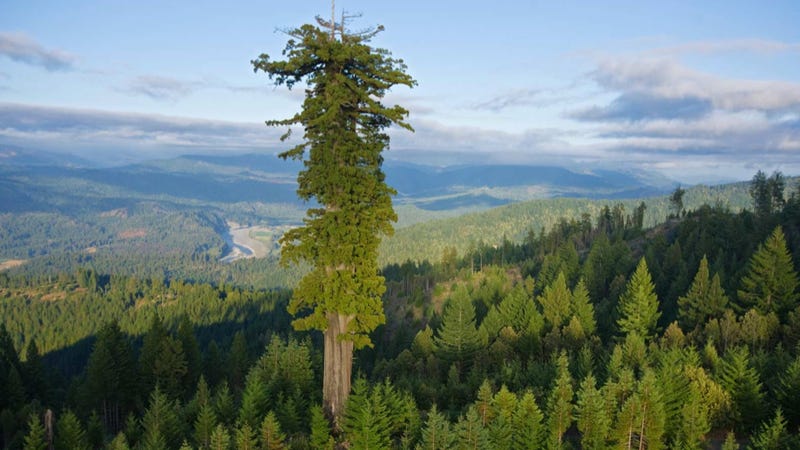 It seems counterintuitive, but new research suggests that it is actually the world's biggest trees that suffer the most from climate change and forest fragmentation.
The Guardian's John Vidal writes:
The biggest trees in the world, known as the true ecological kings of the jungle, are dying off rapidly as roads, farms and settlements fragment forests and they come under prolonged attack from severe droughts and new pests and diseases.

Long-term studies in Amazonia, Africa and central America show that while these botanical behemoths may have adapted successfully to centuries of storms, pests and short-term climatic extremes, they are counterintuitively more vulnerable than other trees to today's threats.
Continue reading over on The Guardian, where they've also assembled a beautiful gallery of some of the world's largest and most vulnerable living creatures.
And while you're at it, check out this great piece by NPR's Robert Krulwich, who explains why the location of the tree pictured here (which, until April of 2011, was considered the largest on Earth) is known to only a handful of people.
Top image by Michael Nichols via Getty; vertical panorama by James Balog via NPR