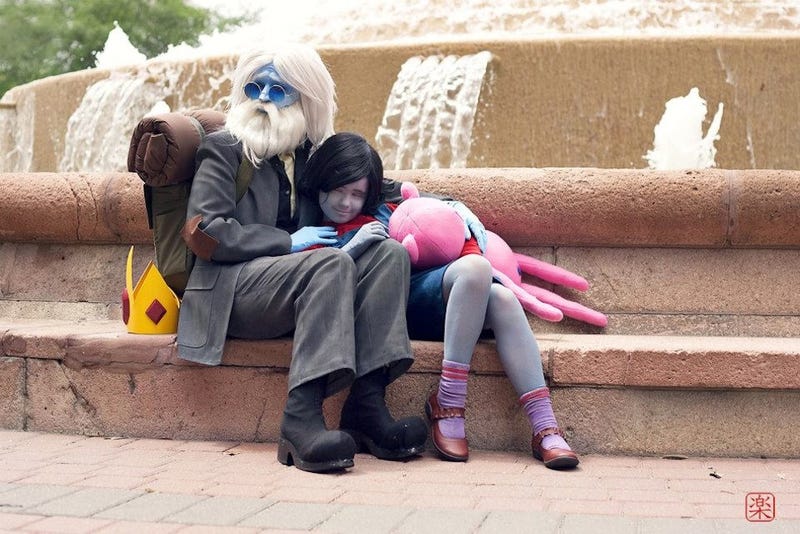 Adventure Time's flashback on Ice King and Marceline to their Simon and Marcy days was one of our favorite reveals of the series, and this cosplay by Twinzik Cosplay perfectly captures the bittersweetness of their backstory.
The top photo was taken by Chou-wa Photography and Cosplay and the one below by Mineralblu Photography. Oh, and Marcy's stuffed toy Hambo is available from Scope's Item Shop—just don't let him near any thieving exes.
See more cosplay photos, including grown-up Marceline cosplay, at Twinzik Cosplay.
[via Fashionably Geek]