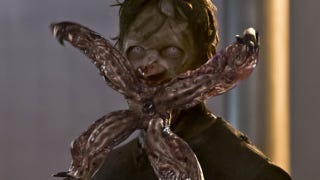 And you thought the fourth Resident Evil film would be the last, you silly, stupid fools.
Resident Evil: Retribution (the official title of the fifth film) is getting ready to shoot this October. Paul W.S. Anderson is writing the script, but Milla Jovovich has yet to confirm her involvement. In fact, the actress who plays Jill Valentine (Sienna Guillory) is the only past cast member who has confirmed their return.
Sony Screen Gems hopes to release the 5th film in September of 2012.
[via Bloody Disgusting]