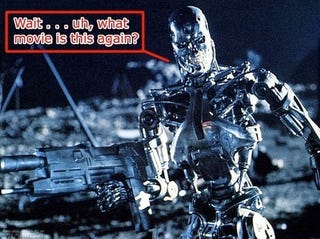 Remember that story where the guy makes aliens appear with his mind using transdimensional technology? What was it called? You've got questions, and luckily you have fellow io9ers with answers. It's "name that forgotten story" time in the Observation Deck.
Observation Deck is io9's general chat page, and it's open every day, all day. But there's no better way to plunge into discussion than by playing the "name that forgotten story" game. Plus, somebody will probably know exactly which story you're talking about (don't worry about me - I was actually talking about Australian flick Demons In My Head above). So if you are dying to remember that story you forgot, visit Observation Deck, or just include the hashtag #observationdeck in your comment.
If you want to be really crafty, just go to the front page, and post in the "Begin Communication" box. Anything you enter there goes right to Observation Deck.