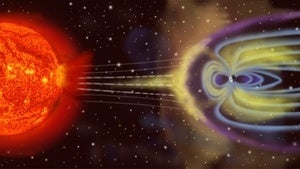 Rediscover your capacity for amazement with the day's greatest stories...
Acid zits, laser peaches, and Dracula: the most inexplicable martial arts and ninjutsu techniques
Most of us are familiar with standard ninja and kung fu attacks, but did you know that there's a technique that conjures Dracula to vanquish your foes? According to trashy cinema, martial arts allow you to do anything and everything you damn well please.
---
Get into the io9 Book Club
We've been running the io9 Book Club for over a year now, and it's been pretty awesome. Each month the io9 Book Club meets in the comments on the book club post, discusses the book for a couple of days, and then has a chance to chat with the author too. We've had some amazing authors come to discuss their work. Here are a few of the posts where you asked questions about a book, and the author answered.
---
Jonathan Lethem psychoanalyzes They Live's Ghouls
Just who are these weird people that you see when you put on the mysterious sunglasses in They Live? What do they want? More importantly, what do they mean? Novelist Jonathan Lethem investigates, in three excerpts from his new book analyzing They Live.
---
10 Everyday Foods That Can Affect You Like Drugs
Everybody knows there are certain natural substances that you can eat or smoke to feel awesome or weird, depending on your perspective. But what about ordinary foods that deliver these same mood-altering or even consciousness-warping effects? We've got ten foods that go straight to your head.
---
First look at Detroit's New RoboCop Statue
First look at Detroit's New RoboCop StatueLast week, Detroit's RoboCop statue reached its goal of $50,000 in fully crowd-sourced funding. We talked with the brains behind the Detroit Needs A RoboCop fundraiser, and got an early sneak peek at what this noble statue could look like - and it's going to have suit details that were never shown on screen.
---
An intriguing glimpse of the woman who might invent faster-than-light travel
This clip from the short film c offers an evocative character sketch of a spaceship officer plunging into the unknown. I love the weird mood evoked by the effects and music, which suggest this film is as invested in its characters as its futuristic technologies.
---
Prop auction offers Cylon blood, Iron Man's legs, and Hulk heads
Propworx is hosting a seriously huge auction, selling off an incredible selection of memorabilia, including a couple of legs from Aliens' Queen, Starship Troopers Hero Morita Rifle, a jar of Mr. Green's blood, Hulk heads, BSG's star-maps, Baltar's Cylon testing kit, and more.
---
New research reveals that planets don't need stars to be habitable
Planets are sometimes ejected from their solar systems as other planets or passing stars whip up extreme gravitational forces. These starless worlds become cosmic wanderers, freezing slowly to death in the vast emptiness of space. But even that doesn't have to be the end - under the right conditions, these wandering planets could sustain life for billions and billions of years.
---
Spider-Man set leak teases the climatic final Spidey showdown
Marc Webb's high school-set Spider-Man reboot is currently filming, and a new set report suggests that the movie's showdown will be a lot more dramatic than the jazz-handed previous installment. Spoilers ahead...
---
Incredible photo over Switzerland reveals the Milky Way in all its galactic glory
This amazing image shows just why we call our galaxy the Milky Way, as the dazzling white band of star clusters and nebulae arcs across the night sky in the Swiss Alps. A NASA astronomer explains just how much of our galaxy (and others) we can see in this one photo.
---
Will Michael Bay's NASCAR Transformers be the Skids and Mudflap of Transformers 3?
Here's a brand new TV spot for Transformers: Dark Of The Moon that aired during the Daytona 500 and unleashed a handful of new NASCAR Transformers.
---
How does The Amazing Spider-Man tie into the Sam Raimi movies? Plus Hobbit set photos and a Doctor Who guest star!
producer on The Amazing Spider-Man suggests the new movie isn't quite "rebooting" the saga. New photos reveal sets being built for The Hobbit. We now know who a Little Britain star is playing on Doctor Who. Plus a poster for Battle: Los Angeles, cosmic ruminations on Tree of Life, True Grit's young star loses her memories of the future, and more! Spoilers ahead...