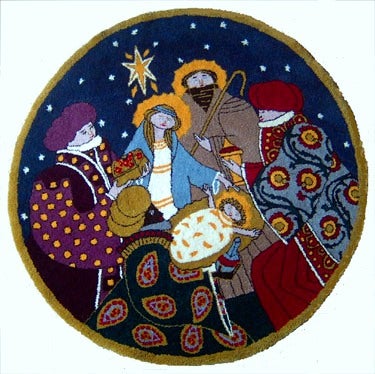 SF writer Lavie Tidhar has just published the first installments of his online serial "Jesus & The Eightfold Path," which imagines what would have happened if the "three wise men" of the New Testament nativity story had actually been Buddhists.
Tidhar writes:
"Jesus & The Eightfold Path" was first written when I was living in Vanuatu . . . here is the story of Jesus, as imagined on a lonely Vanuatu beach some time ago, and what would have happened if the three companions of the Buddha in the Chinese classic "A Journey to the West" just happened to be the same three Wise Men who journeyed from the East to meet the unborn Christ.
You can read the first installment here. He'll be posting another chapter every day for the next two weeks.
If you read the story and like it, Tidhar would appreciate a donation - he just had a wedding in Israel, and now all his visiting guests are stranded in his one-room apartment in Jaffa until the volcano ash cloud clears. Apparently cooking for 10 guests is getting a little pricey. Read some alternate history and help a guy out!
via Apex Book Blog