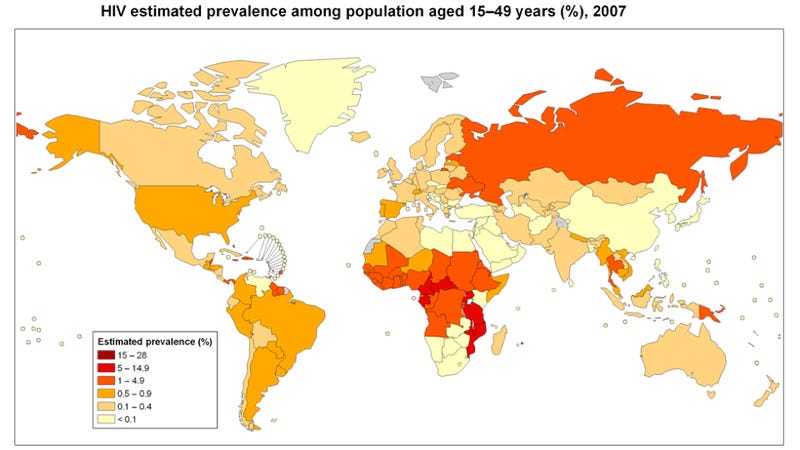 HIV testing is now something you can do in the privacy of your own home. New research has tracked a trial program of self-administered HIV tests in Malawi, and shown that these tests could make a major difference in helping people find out their HIV status — and stop spreading the disease.
The problem with HIV testing clinics is that people are reluctant to go because they fear being stigmatized. In rural areas with small populations, it's likely that patients will know people who work at HIV testing clinics. And yet in many parts of the world, these rural areas are heavily afflicted with HIV, so there's a need to make testing private but safe.
Enter the prospect of self-testing, which requires tests that are straightforward enough that anyone can do them, but sufficiently accurate that they can diagnose cases with very little chance of something going wrong.
Researchers developed oral HIV tests that required only a brief explanation and demonstration, and had a 99.2% accuracy across the trial. Even more important, these tests resulted in far more diagnoses. People were happy to be shown how to use the test by someone they knew, as long as they could take the test themselves in private. 94.5% of people in the study were willing to be trained and take the test in private, versus 46.8% who were willing to allow somebody else to test them.
That's a tremendous jump in test numbers, and could be a boon to epidemiologists hoping to stop the spread of AIDS. The affordable, easy oral tests are still in trial stages, but could be on the market within the next couple of years.