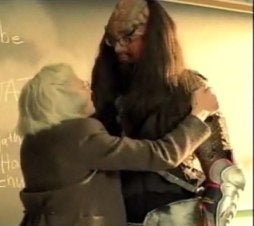 How does one find the time to make the jump from mere human to Klingon warrior? Simple: Go to Klingon night school. A new recruiting video explains just how easy it is. Kaplah!
Atom.com: Funny Videos | Cinematic Comedy | Funny Animations
Thanks Atom for making adorable old ladies fight with a bat'leth.