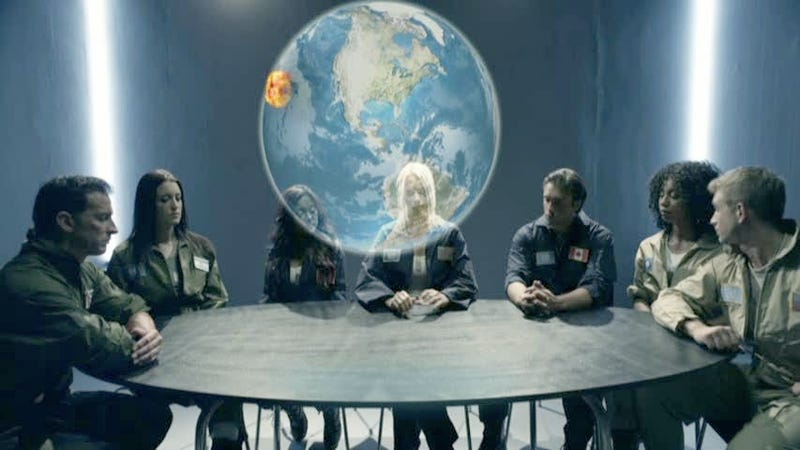 If you've ever wanted to see a post-apocalyptic porn film, you're in luck. Sam Hain, creator of other fine science fictional porn flicks, has just released Horizon, a tale of sex at the end of the world. Fleshbot's Gram Ponante has the story:
It's 2097, and Earth has been de-loused of most of its population by a time-traveling race of our ancestors and their goopy blue henchmen. Human survivors, led by the grim yet ponytailed Captain Ezra (jessica drake), are saddled with a final solution: nuke the Earth and rid it of its occupying aliens, starting a new life in the galactic suburbs of Proxima Centauri.

Where is the porn potential, you ask? A good question, because in Space, no one can hear you gape.

In his handful of movies (two "Sex Files" and a "Star Trek"), Sam Hain has endeavored to keep the sex as organic to the story as porn realities allow, re-introducing the idea of longing as a setup. In "Horizon," with all its characters facing the end of their lives, the movie can completely justify the biological need to make a last-ditch attempt to further the species.
You can see some very NSFW pictures and read more at Fleshbot.