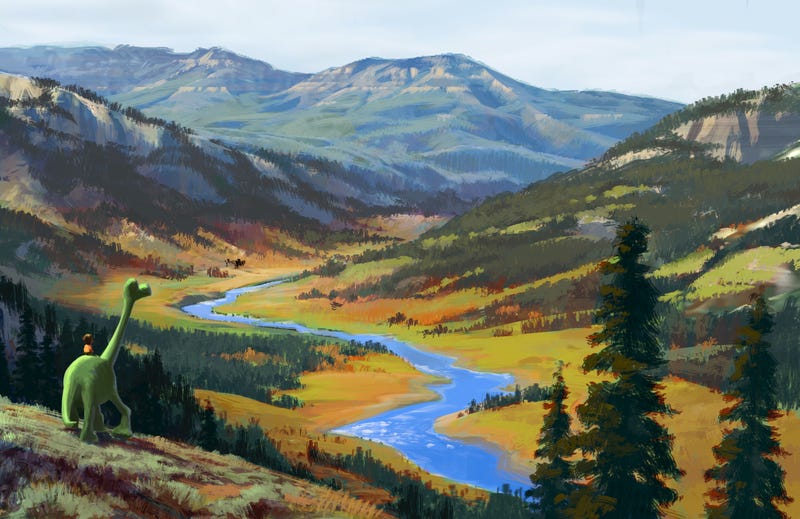 Here is some beautiful, brand-new artwork from the totally reworked Pixar movie that was supposed to come out ages ago. Fortunately, Pixar isn't afraid to start over, and over, until they get it right. Needless to say, we're really excited about The Good Dinosaur.
The new art came from Disney's annual announcement of films. The picture itself will be directed by Peter Sohn, who took the reigns from earlier director Bob Peterson. Swapping directors is actually a fairly common practice at Pixar. Sohn was given the directorial title after he pitched a streamlined version of the previous story, centered around a teenage dinosaur and a human boy. The premise is basically the same: The movie is set in an alternate reality where the alleged dino-killing asteroid never collided with the Earth. And now dinosaurs and humans live together on the same planet.
And this concept art is gorgeous.
[via Collider]