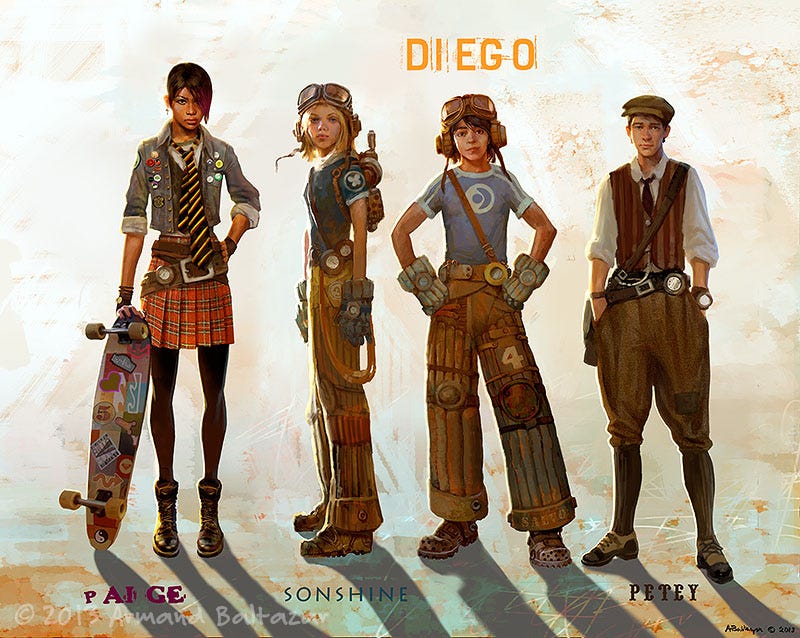 Now this is an odd, but grand, idea for both a movie and a book. Former Pixar artist Armand Baltazar is currently working on a book series where all the timelines have overlapped, and the world and all its population exist in present day. It's called Timeless and it's also going to be a movie.
The Hollywood Reporter has just announced that Rio director Carlos Saldanha will direct a "live action/CG adaptation" with Ridley Scott's Scott Free production company.
The story is set in Chicago when a time implosion brings together people — and creatures — from the past, present and future. A boy sets out with his friends (who are all from different time periods) to rescue his father who has been captured by a Roman general.
This is all we know about the feature, but we kind of love the ambitious nature of the plot, and the above art is super charming. We look forward to hearing more about Timeless.