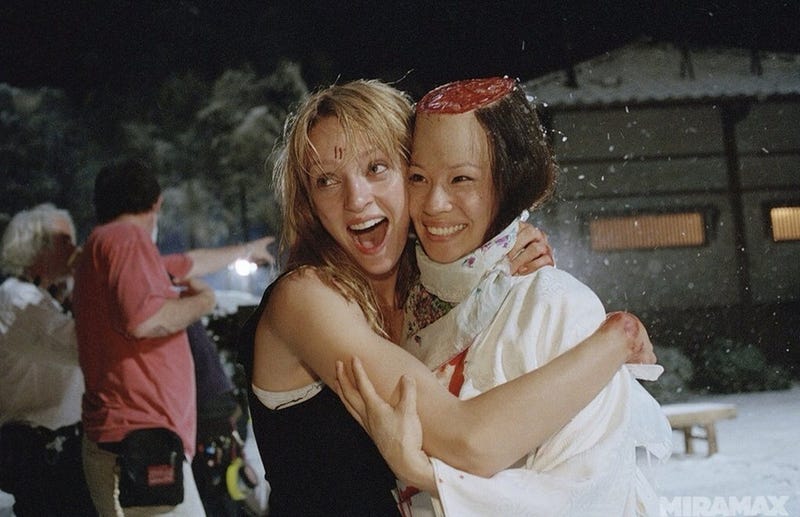 "I feel a draft, do you feel a draft?"
Redditor Join_You_In_The_Sun set up an amazing behind-the-scenes photo gallery of actors "Laughing Between Takes," and this Kill Bill shot is just perfect for a caption this moment. The others will just warm your heart into the weekend.
---
---
---
Lots more images over at Reddit.