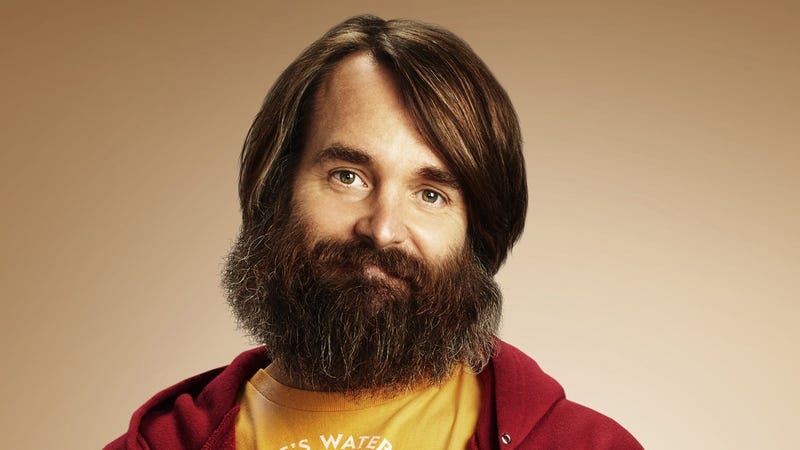 The Emmy-nominated Fox show The Last Man on Earth came back for season two Sunday night and it didn't miss a beat. Once again, its unique blend of humor, mystery, wonder and sadness continued the story of Phil Miller (Will Forte). And just like last season, Phil has once again screwed up big time.
Spoilers for season 1 of the show, as well as the current episode below.
Just like the original premiere, the first episode of this season fooled us. All summer we'd seen commercials with Phil and Carol (Kristen Schaal) in the White House but, alas, that was just the first commercial break. Carol is unhappy with all the places the couple has tried over the last six months—including the White House—and by minute five they were back on the road. Her indecision, even after going to her old apartment, pisses Phil off mightily and that leads him to mistakenly leave her at an Oklahoma gas station.
Meanwhile, at the end of the first season not only did we learn Phil had a brother named Mike, we learned that brother (played by Jason Sudeikis) was alive and in space. Apparently that's not going to be forgotten this season, as his story on the spacecraft was a big part of the premiere. Will that continue? Who knows. We learned Mike isn't a pilot and is scared to go back down to Earth, but it's awesome to know that storyline will continue.
In both stories, there were so many big laughs, whether it be the odd cut-away shots to Presidential portraits in the White House, the visual of a Stealth Bomber driving down the street or the genius use of M.I.A's song Paper Planes. But this show has never been just about laughs; it's always got some tricks up its sleeve.
Eventually Phil thinks Carol returned to Tuscon (where they spent last season, and Phil was banned from) so he goes back, and that's where we get what's come to be a trademark Last Man On Earth twist. None of those characters from the first season are around. In fact, it looks like they've been gone for some time, and Phil's old house has been burned.
If anything, the one thing missing from the return of The Last Man On Earth was the idea that Phil is both the last man on Earth and also the worst one, too. Sure, leaving Carol was bad, but last season the uncomfortable situations he was constantly in were fantastic.
Instead, the show ended on a sad note as all three of the characters we followed were all alone. It's just another example of how this show loves to do the unexpected.
Mike, Phil and Carol might all be separated, but I'm glad I'm not separated from The Last Man on Earth anymore. Welcome back, Tandy.
---
Contact the author at germain@io9.com.