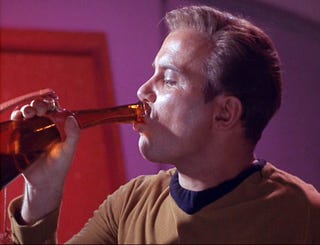 We didn't think it would be possible for a single website to fill all of our needs — until we found the blog Beer And Scifi. What else is there?
As the site's "about" column explains:

This blog combines discussion about beer, science fiction, utopian dreams, movies, and tall tales with activism and social art.
And indeed, the posts are a mixture of science fiction criticism and discussions of microbrews and stuff. (I've been checking back for a week or two, and haven't yet seen a single post about both science fiction and beer.) Recent topics include the impossibility of utopia, smart science fiction films, Portland, OR breweries, and a local Portland "superhero" who clothes the homeless. It's a heady brew, check it out! [Beer And Scifi]