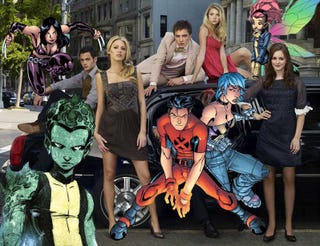 Is Gossip Girl and Chuck creator Josh Schwartz writing an X-Men prequel? That's the rumor going around the internet after Black Book Magazine accidentally reported something that was meant to be off the record on their website over the weekend.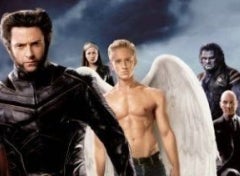 According to the now-retracted report, Schwartz said that the project was "a prequel of sorts" and added:
I'm very well aware that I'll be bludgeoned by purists, but I love its mythology, and it comes with a pretty hefty paycheck... It's not like I'm adding new characters like Toaster Head, or anything like that. The Hulk looks like it's going to be terrible. And why does he look like he's fighting against the monster from Cloverfield? I mean, with Transformers, it's not like fans were going to come back saying, 'You used the wrong car.' This, however, is a different story. Brett Ratner didn't have a lot of credibility going in to the third X-Men movie, but I think Bryan Singer [who directed the first two installments] got a free pass on Superman Returns because of his work on X-Men.
The original report was replaced by the following:
In a blog post that appeared May 2 on bbook.com, some quotations by the subject Josh Schwartz were erroneously reported. Consequently, BlackBook immediately removed the item. We regret the error and extend our apologies to Mr. Schwartz.
Nonetheless, the word is out and we're excited. Who better to bring us nerdy tales of young mutants finding their way in the world than the creator of The OC's Seth Cohen? X-Men/Gossip Girl graphic by David Fabricant.
Correction [Black Book] (via Blog@Newsarama)