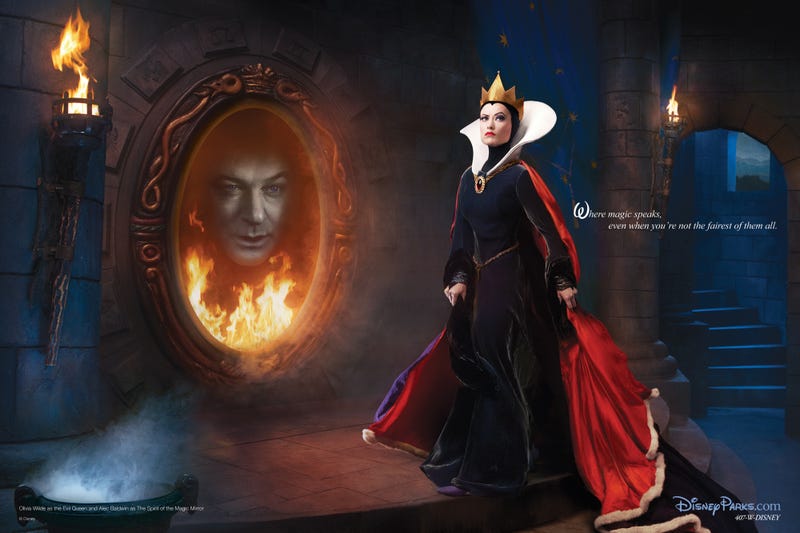 We're pretty sure that the magic mirror would tell Olivia Wilde that yes, she's the fairest one of all. Check out this new portrait of Tron Legacy's siren as the Evil Queen from Snow White.
The Olivia Wilde/Snow White image is just one of a group of portraits of famous stars reenacting classic Disney animation movies, photographed by Annie Leibovitz. There's also Jeff Bridge and Penelope Cruz in Beauty and the Beast, and Queen Latifah as Ursula from The Little Mermaid. Check out the other two in our gallery, plus a few of the earlier images from 2007 and 2008.
[via Slashfilm]
Closeup of Tina Fey as Tinkerbell

Julie Andrews as the Blue Fairy, with Abigail Breslin as a fairy in training.

Rachel Weisz as Snow White

Scarlett Johansson as Cinderella