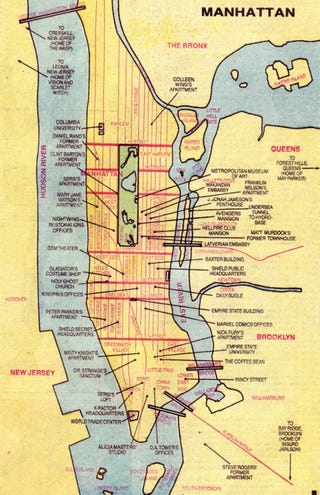 Comic fans will remember that the Scarlet Witch went bonkers several years ago and rewrote most of reality on a whim a few times.
According to Marvel Comics' lore, it's because she discovered that her children were mystical figments of her imagination, but we have a much more banal explanation.*
And according to this diagram from one of the many Official Handbooks to the Marvel Universe — via this neat article on superhero architecture — it's because she settled down in Leonia, New Jersey. Who knew?
*For whatever it's worth, I've spent a little over 25 years living somewhere in the Garden State.