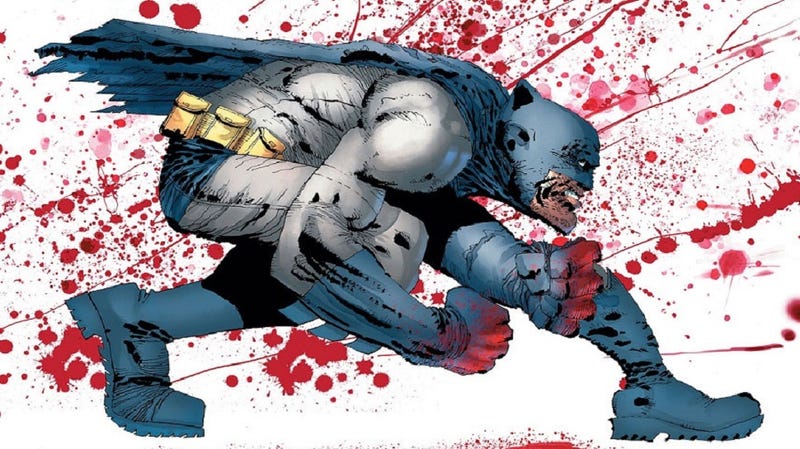 Dark Knight 3: The Master Race isn't even out yet, but co-writer Frank Miller has already announced that the trilogy has turned into a quadrilogy. Miller told Newsarama that "after he reads DK3 in full, he intends to create his own fourth chapter" which, frankly, is terrifying on about eight different levels.
It also pretty much confirms that Miller is only somewhat involved with Dark Knight 3, despite supposedly "co-writing" it with Brian Azzarello (and drawing the above promotional art of the elderly Batman playing the world's grimmest game of Twister).
If Miller is correct, it sounds like he's going to have even more creative control over DK4, which boggles the imagination. If he managed to get DC to subtitle Dark Knight 3 as The Master Race, what on Earth will the full title for the next one be? When I first heard of DK3, I could only think of one title that was more Frank Miller-y than The Master Race, and it's this:
Dark Knight IV: Welcome to Fuck City.
---
Contact the author at rob@io9.com.