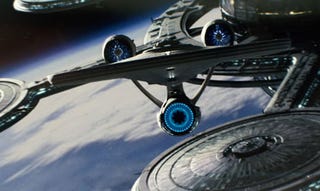 Nov 3
Aliens In The Attic
Disney starlet Ashley Tisdale's third-greatest moment (Sorry, Ashley, but The Suite Life of Zac and Cody is better than this) comes to home entertainment in time for the holidays, giving kids a new reason to be worried about what goes on upstairs.
Star Wars: The Clone Wars - The Complete First Season Box Set
The name says it all: the entire first run of George Lucas' CGI take on what happened between Attack of The Clones and Revenge of The Sith gets a four-disc box set, complete with seven "director's cut" episodes, 22 behind-the-scenes featurettes (One for each episode), and a 64 page booklet explaining it all. If only they'd stuck the movie in there too.
Nov 10
Monsters, Inc. (BluRay Edition)
Pixar's 2001 take on the commodification of imagination - That is what it's really about, right? - gets an enormous 4-disc edition with its Blu Ray release. Expect many special features.
Up
Talking of Pixar, the movie of the summer - Go on, you can admit it now - comes out with multiple editions. There's a single disc version, a double disc DVD with commentary, alternate ending featurette and digital copy of the movie, and a four-disc Blu Ray that includes DVD and digital copies of the movie and all manner of special features (More on the marriage between Carl and Ellie!) and Making Of documentaries.
Nov 17
Farscape: The Complete Series Box Set
Yes, that would be 25 discs collecting the entirety of Rockne S O'Bannon's space opera, along with original promos, documentaries, episode commentaries, and all the other special features you'd expect from something like this.
Star Trek
JJ Abrams' Past Is Prologue bravely faces the Home Theater Frontier in a variety of formats: Bare bones single disc DVD, double disc DVD with digital copy of the movie, behind the scenes documentaries and lots of deleted scenes (including Klingons, for those who wondered where they were in the movie), and three disc Blu Ray with all of the above, plus more docs, a BD-Live link to NASA, Enterprise simulator and outtakes.
December 1
Terminator Salvation
Will it be the Director's Cut or the version released in theaters? Will that depend upon which version you pick up, DVD or Blu Ray? Will it actually be a good movie this time around? So much is still unknown about the home version of this summer's McG-director actioneer, but it's definitely coming out December 1st.
December 8
Family Guy: Something Something Dark Side
It's The Empire Strikes Back done-Family Guy style, which still freaks me out a little bit. Between this and the Robot Chicken episodes based on Star Wars, I wonder if George Lucas ever wonders whether he should be making even more royalties than he actually is?
Lost: The Complete 5th Season
A month before the show returns for its final season, I... Uh, I mean, you can start catching up and obsessively rewatching last season for clues as to where it's all going, and what Jacob was really up to all this time. A month should be long enough, right? Right?