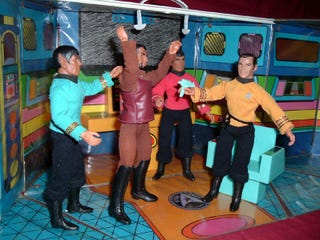 Toy Fair is going on right now in New York City, and besides Comic-Con, it's probably the geekiest time of the year, sending shuddering fangasms through everyone who's ever wanted a scale-model replica of the flux capacitor. This year finds a ton of science fiction toys on display, and we've already put several things on our must-have lists for when they hit stores. Check out our favorite goods in the gallery below, and find out why we want a Sleestak coin bank so badly.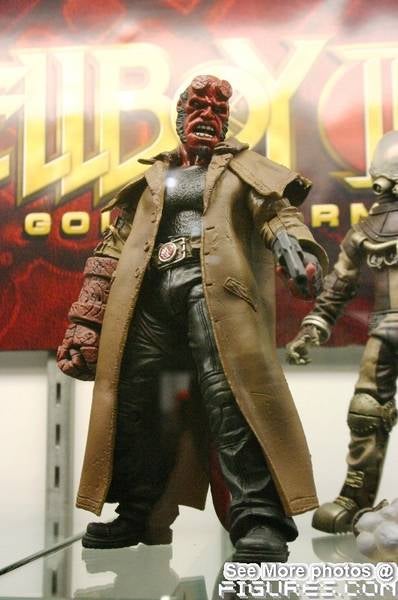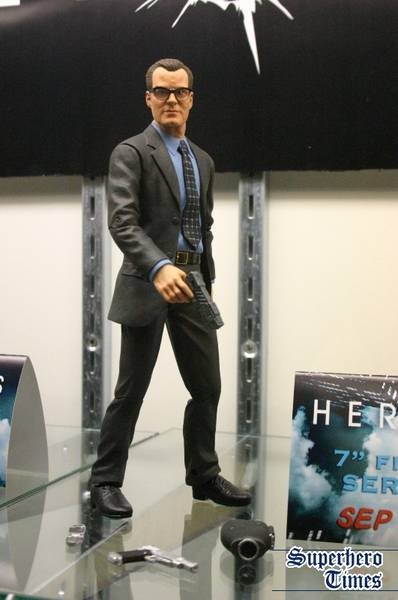 Between the resin models of battle-damaged Vipers from Battlestar Galactica, and the recreations of Mego's awesome Star Trek line of action figures from 1974, there's a lot to love here. But the two things that really look ridiculously cool are the Poseable 12" Sleestak Coin Bank that would look awesome right next to our io9 supercomputer (and is on sale already), and this incredibly bizarre Mola Ram Munny from Indiana Jones and the Temple of Doom. Just check out the gleeful expression on his face and the flaming heart accessory he comes with. Pure plastic joy.
There's also a 12" Master Chief figure from Halo that comes with all sorts of goodies, and a complete set of 13" Green Lantern Corps figures that look pretty darn cool. There's also a slew of posed Cloverfield figure photos that look loads better than Hasbro's lame pictures. So, we might just keep that preorder, just in case.
For even more photos, be sure to check out Figures.com, where it seems like they have endless amounts of image galleries and coverage from the show floor. And thanks to our very own 92BuickLeSabre for snapping some the photos in our gallery as well, especially that Sleestak bank. Start asking them for kickbacks.