This seems like a great match: Jason Segel (The Muppets) and Drew Pearce (Iron Man 3) will be writing and directing a LEGO Movie spinoff called "The Billion Brick Race." That seems pretty perfect.
In the same vein as Phil Lord and Chris Miller — who will be producing the spinoff — Segel and Pearce will act as co-directors and writers. This'll be the first time either of them have directed a full-length film before, although Pearce did direct the Marvel One-Shot All Hail the King.
Other than the title, The Hollywood Reporter has no other details about the film other than that the idea comes from a Pearce. So it's up to us to wildly speculate — without any basis in fact — about the plot based solely on the words "The Billion Brick Race." I'm thinking an It's a Mad Mad, Mad, Mad, Mad World-style plot which wanders all over the various LEGO worlds we saw in The LEGO Movie. Or a movie about a building competition.
It's worth noting that this is the fourth LEGO movie Warner Bros. has announced: Ninjago for 2016, The LEGO Batman Movie in 2017, and The LEGO Movie 2 in 2018. There's no date for The Billion Brick Race, so I wonder if WB is willing to release two films in the same year or if we're four years away from seeing this. And I'm also wondering if there might be a bit of overextending going on with all of these movies being announced.
---
Contact the author at katharine@io9.com.
G/O Media may get a commission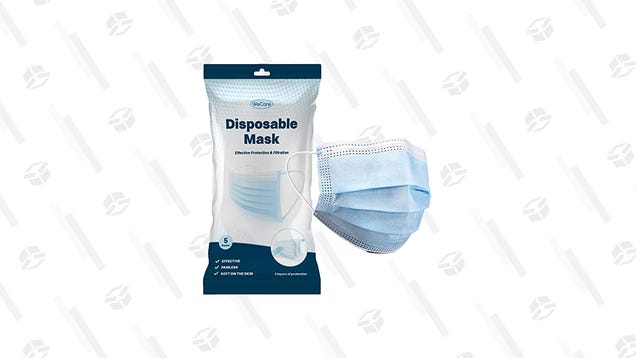 WeCare Disposable Masks With Elastic Earloops- 5 Pack