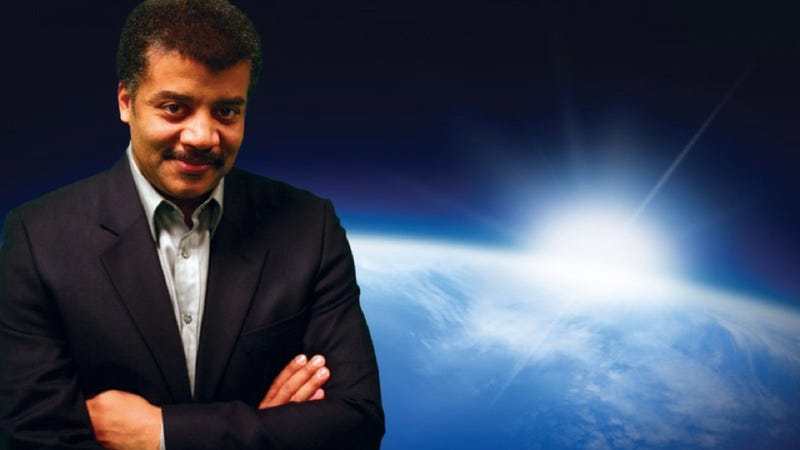 Astrophysicist Neil deGrasse Tyson joins us this week on io9's Geek's Guide to the Galaxy podcast to discuss life in the universe, death in outer space, and why Titanic pissed him off.
The Geek's Guide to the Galaxy is hosted by John Joseph Adams and David Barr Kirtley.
You can download the MP3 for this episode here, subscribe to The Geek's Guide to the Galaxy podcast feed here, and browse other episodes here.
Image courtesy of Chris Cassidy, photographer; John Callahan, illustrator
Read on for this episode's fabulous SHOW NOTES!
0:00 Introduction
Interview: Neil deGrasse Tyson
2:00 Interview begins
2:05 Recent developments in Astronomy and "Goldilocks Planets"
2:43 Can you see alien life (intelligent or otherwise) with a telescope?
4:40 If we find life, how do we judge its intelligence? Are humans as intelligent as we like to think we are?
7:24 Would you take a one-way ticket to Mars?
8:41 What would happen if a spaceship flew into a black hole?
10:46 What if you left your spaceship without a spacesuit on? (Spoiler: You won't freeze instantly or explode)
14:43 The strangest, most unusual ways someone might die in outer space
15:32 Is interstellar travel within the reach of humanity?
16:36 Tyson's thoughts on Contact by Carl Sagan
17:23 Did James Cameron get the stars wrong in Titanic?
20:30 Science over supernatural phooey
21:24 What advances in Astronomy and space exportation would Tyson like to see in the next 50 years?
22:48 Neil DeGrasse Tyson's recent projects
23:38 End of interview
Dave and John talk about aliens
23:45 Now Sponsored by Audible.com! Subscribe using the Geek's Guide to the Galaxy at audiblepodcast.com/geeksguide
26:20 Dave was not impressed with I Am Number Four
26:59 James Frey's Fiction Factory
30:47 "It's like Twilight with aliens instead of vampires."
31:05 Why the guy who wrote I Am Number Four got ripped off
35:00 Or did he?
37:03 Was I Am Number Four worth a bidding war between major film studios?
37:26 What's I Am Number Four about?
32:32 A cross between a velociraptor and a flying squirrel?
38:33 What irritated Dave the most about I Am Number Four?
40:04 Does John love Twilight?
43:04 The concept of incomprehensible intelligent life
44:48 Aliens we don't understand? Or aliens we can't understand?
46:31 Does moral reasoning define intelligence?
50:05 "Maybe we're do dumb that they just don't want to talk to us."
53:48 Starplex by Robert J. Sawyer
54:28 Would aliens really appear humanoid?
55:50 Could logic be specific to one planet?
57:44 Science Fiction stories dealing with Astronomy and the stars
57:55 "Inconstant Moon" by Larry Niven
59:37 "Nightfall" by Issac Asimov on Escape Pod
1:00:40 "Neutron Star" by Larry Niven
1:04:06 "In-Fall" by Ted Kosmatka
1:05:06 Gateway by Frederik Pohl
1:06:28 The Universe and The Planets, edited by Byron Preiss
1:07:55 Issac Asimov's Solar System
1:08:05 "Shepherded by Galatea" by Alex Irvine
1:09:00 Launch Pad Astronomy Workshop
1:09:40 Diamonds in the Sky, edited by Mike Brotherton
1:10:31 John has an announcement about Fantasy Magazine!
1:11:42 Show wrap-up
Thanks for listening!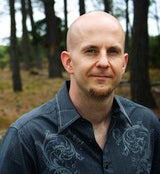 John Joseph Adams is an anthologist, a writer, and a geek. He is the bestselling editor of the anthologies By Blood We Live, Federations, The Improbable Adventures of Sherlock Holmes, The Living Dead (a World Fantasy Award finalist), Seeds of Change, andWastelands: Stories of the Apocalypse. His most recent books are The Living Dead 2 and The Way of the Wizard, and he is currently assembling several other anthologies, including Brave New Worlds and The Mad Scientist's Guide to World Domination. Barnes & Noble.com named him "the reigning king of the anthology world," and his books have been named to numerous best of the year lists. In addition to his anthology work, he worked for more than eight years as an editor at The Magazine of Fantasy & Science Fiction,and is currently the editor of Lightspeed Magazine and Fantasy Magazine.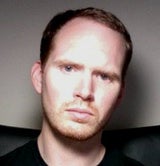 David Barr Kirtley has published fiction in magazines such as Realms of Fantasy, Weird Tales, Lightspeed,Intergalactic Medicine Show, On Spec, and Cicada, and in anthologies such as New Voices in Science Fiction,Fantasy: The Best of the Year, and The Dragon Done It. Recently he's contributed stories to several of John's anthologies, including The Living Dead, The Living Dead 2, and The Way of the Wizard. He's attended numerous writing workshops, including Clarion, Odyssey, Viable Paradise, James Gunn's Center for the Study of Science Fiction, and Orson Scott Card's Writers Bootcamp, and he holds an MFA in screenwriting and fiction from the University of Southern California. He also teaches regularly at Alpha, a Pittsburgh-area science fiction workshop for young writers. He lives in New York.
Snownotes compiled by podtern Aidan Moher
Friend us on Facebook and follow us on Twitter. If you enjoy the show, please consider making a donation via PayPal.