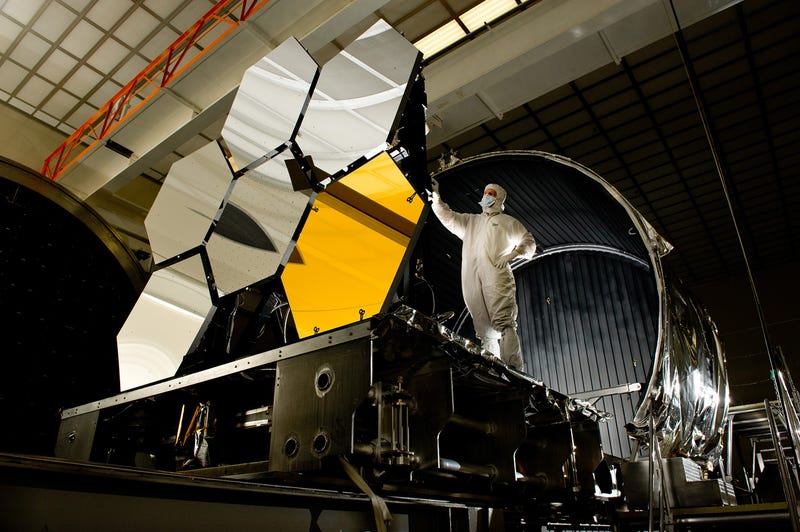 NASA declares that its orbiting James Webb Space Telescope will be "the premier observatory of the next decade," studying "every phase in the history of our universe." But the job description for the director of the project has some wondering if that history includes current events on Earth.
As Steve Aftergood at the Federation of American Scientists notes, whoever is hired to be the next "Director of the James Webb Space Telescope Program" will require Top Secret/Sensitive Compartmented Information (TS/SCI) clearance:
Clearly, the secrets of the universe do not lend themselves to, or require, national security classification controls, let alone non-disclosure agreements or polygraph testing.

But in practice, the civilian space program intersects the national security space program at multiple points, and former CIA analyst Allen Thomson has suggested that the future Webb Director might need a Top Secret intelligence clearance in order to engage with the National Reconnaissance Office on space technology and operations.