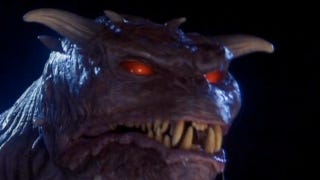 According to anecdotal reports, dog-like cryptids have been running rampant in Quang Ngai, Vietnam this month. Eyewitnesses claim that these strange and slender canines have been picking off pet dogs and roaring like the dickens.
Says Vietnam.Net:
[N]o one has seen the strange creature that could have caused such large footprints measuring almost 12-15cm. Over 20 dogs have also been killed in the area and now around 280 households of the commune are living in panic.

Nguyen Thi Bich Ngoc, a 70-year-old woman was the first to find her dead pet dog on the night of May 7. She said that her dog was found without its head and some body organs.

On the same night, four dogs were also found dead in the same manner, approximately 15-20 kilograms from Ngoc's neighborhood.

Many households living near the Dinh Mountain said they had heard very loud roaring sounds.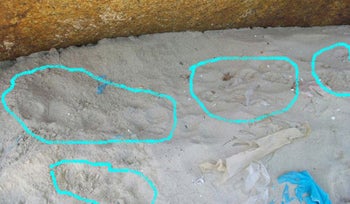 Additionally, 15 residents of the Lao Cai province have been bitten by bizarre canine beings with "slender, long bodies, slanting red eyes and their fur coat is marked with white spots, black and white spots or yellow stripes." Apparently these shadowy tetrapods have been attacking pets and domestic animals and then turning on the owners when they attempted to intervene. This reminds me of reports of the Bhootbilli (or "ghost cat") spotted last year in India.
[Via Cryptomundo]