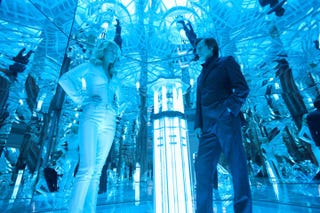 What is the Hellfire Club up to in this curiously blue image from X-Men: First Class? Is it a nightclub — or the world's largest tanning booth?
This image was one of six new ones posted over at the X-Men: First Class Facebook page, although this seems to be the only really new one among the bunch. Is this a major turning point in the evil Hellfire Club's plans for world domination? Your guess is as good as ours.
Check out the other new X-Men photos below.