Must-read comics are futuristic classics that shouldn't be missed. Of course, not every must-read is perfect. That's why we've rated them 1-5 on the patented "crunchy goodness" scale.

Title: X-Men: God Loves, Man Kills

Date: 2007 (reprinting material from 1982).

Vitals: Going all out to illustrate the social worth of the mutants-as-stand-in-for-any-social-outcast metaphor, this 1982 graphic novel (One of Marvel's first) pits a religious zealot against mutantkind, showing that even good god-fearing folk can be led to the desire for genocide by the evils of intolerance. Warning: Moral lessons may be learned by the end.
Famous names: Marvel's Chris Claremont took advantage of the then-new creative freedoms afforded by the graphic novel format to indulge his self-righteousness, with Astro City's Brent Anderson doing his best to illustrate it.
Crunchy goodness: 3
Spinoffs/Sequels/Copycats: The basis of the second X-Movie - along with the second volume of Ultimate X-Men and the Wolverine solo story "Weapon X" - this story was given a truly unfortunate sequel around the release of the film version wherein the plot of the original was rehashed with more violence and even less point.
Life lesson: If God loves and Man kills... Shouldn't we all try and be a bit more like God, and a bit less like Man...? Think about it for a second.
Most painfully dated moment: Watch out for the moment where the Village People apparently have fallen on times so hard that they've been reduced to street thugs trying to mug poor Kitty Pryde.
G/O Media may get a commission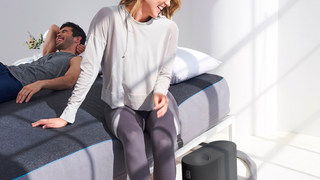 Eight Sleep Pod Cover