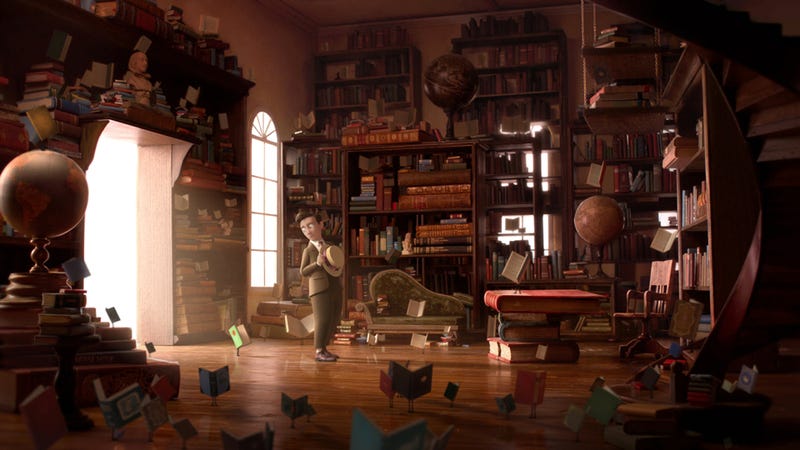 Trailer Frenzy
A special place to find the newest trailers for movies and TV shows you're craving.
This weekend on Cult Movie Worship we're paying special attention to the lovely little films that were nominated for an Academy Award. They're all seriously beautiful films, but we're secretly pulling for live action time-traveling-blunder flick Time Freak.
The Fantastic Flying Books of Mr. Morris Lessmore
First up is the short by William Joyce and Brandon Oldenburg. Inspired by Hurricane Katrina and The Wizard of Oz, "Morris Lessmore is a story of people who devote their lives to books and books who return the favor." It feels like an elegant version of that old Macaulay Culkin movie, The Pagemaster.
Time Freak
One mad scientist invents a time machine to go back into the past and correct small issues of his personal life, as opposed to the usual, "let's go kill Hitler" time traveling MO. We're happy to see someone use this sort power for the simple things, perhaps they could go back and stop me from purchasing Country Strong. [assocaite]
And as a bonus here's the reaction video from Time Freak creators Andrew Bowler and Gigi Causey. We dare you not to get a little watery eyed watching these two flip out.
La Luna
The secret behind the gorgeous Pixar short wraps around the mysterious employment these three sailors share. La Luna will be airing before Brave in theaters.
.
Dimanche/Sunday
And finally there's "Sunday" an animated film about how one magic trinket can change your entire world!