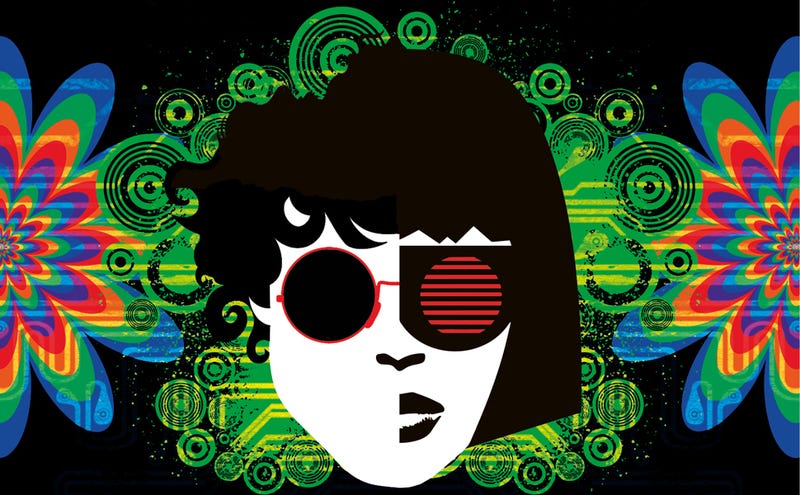 Michael Moorcock was known for warping the outer edges of genre—but no more so than in his four Jerry Cornelius novels, known as The Cornelius Quartet. These books are jam-packed with increasingly weird, anarchic storylines, in a surreal pop-art world. And now they have some insane new covers!
As Matthew Wolf-Meyer writes in Pop Matters:
It would be impossible to deny the profound influences that Michael Moorcock's Jerry Cornelius novels have had, not only on the genres of science fiction and fantasy, but also popular music, cinema, and television. Or it might simply be that Moorcock was so perfectly in tune with the advent of postmodernism that he anticipated in his writing, in his mood, what was to come, and all the material that seems to derive from The Cornelius Quartet, in actuality, derives from the zeitgeist instead. In reading the collection, for the reader at the cusp of the 21st century, it acts as a historical piece, positing the genealogical influence of a series of more contemporary works, from Bryan Talbot's graphic novel Heart of Empire to David Bowie's album Outside; Jerry Cornelius is that common source for much of contemporary postmodern (British) popular art.
These four books are getting shiny new editions from Titan Books, and we're thrilled to bring you the exclusive first look at the covers below.
---
Contact the author at charliejane@io9.com and follow her on Twitter @Charliejane