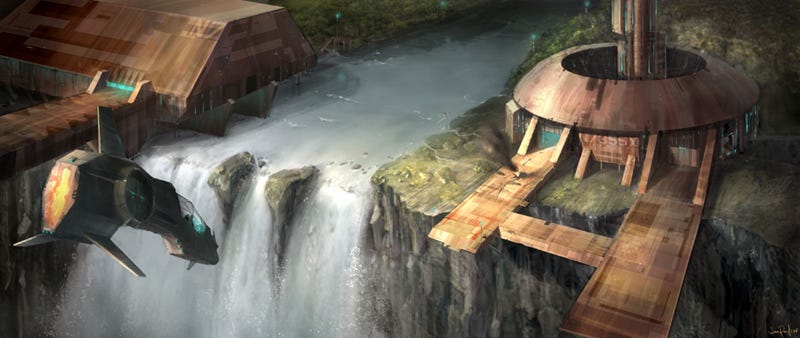 This fort is hidden at the top of an enormous waterfall, where it is shielded from attack by its height, and shielded from discovery by the loud waters, whose sound can cover up the rumble of air vessels arriving and departing. At least, that's how I imagine it. Called Waterfall Fort, this image was created by concept artist James Paick, who designs absolutely amazing environments for videogames, television, and films. His detailed para-geographies caught my eye after art editor Irene Gallo profiled him on Tor.com. See a bit more of his work below.
This one is called Radar Station, and I like how the Matrix-looking squid bot is just floating down the hallway, making an otherwise somewhat ordinary military scene look strange and otherworldly.
And here is another of Paick's gorgeous, hidden forts. This is called Snow Fort, and it shares with Waterfall Fort a photorealism that is simply breathtaking. You can see more of James Paick's work on his website.