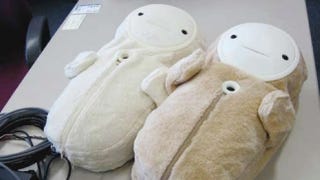 Babyloid is a tiny robot designed to provide companionship and to alleviate depression in the elderly. Its appearance is based on a baby beluga whale, and the robot keeps its owner occupied by crying and acting fussy. Notes Plastic Pals:
It measures approximately 44cm (17″) in length and weighs 2.2kg (4.8 lbs). The robot's arms can wiggle, its eyelids can blink, and its mouth can open thanks to built-in actuators, and the silicone resin face is loaded with LEDs to create the illusion of running tears or red cheeks.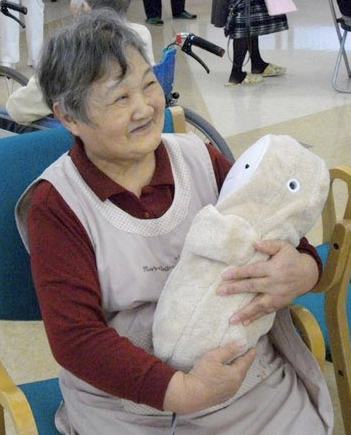 This therapeutic robot is the brainchild of Chukyo University of Science and Technology Professor Kanou Masayoshi, who's building a new prototype in the next two years and hopes to someday market the Babyloid for approximately $600. Normally we're less than charmed by leering robotic infants, but if placating this baby whalebot Tamagotchi makes people happy, why not?
Photos: Robonable/ROBO-FES