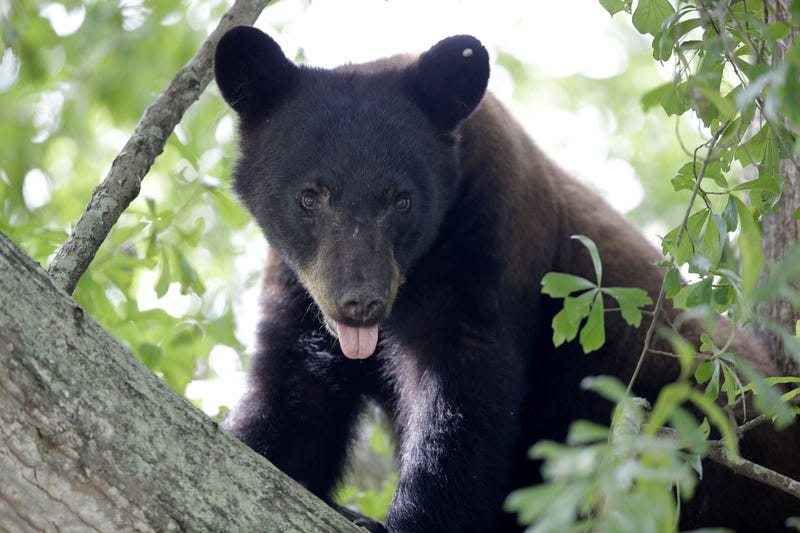 The Louisiana black bear inspired the teddy bear and is its home state's official mammal, and its once-low population has been elevated thanks to decades of conservation efforts. This week, the US Department of the Interior announced the bear may soon be removed from its list of threatened species.
According to the official press release:
When the Louisiana black bear was listed under the [Endangered Species Act] in 1992 due to habitat loss, reduced quality of remaining habitat and human-related mortality, the three known remaining breeding subpopulations were confined to the bottomland hardwood forests of Louisiana in the Tensas and Upper and Lower Atchafalaya River basins. Today, those subpopulations have all increased in number and have stable to increasing growth rates. Additional breeding subpopulations are forming in Louisiana and Mississippi, providing a healthy long-term outlook for the species.
If the Louisiana black bear is taken off the list, it won't be without careful consideration, and the US Fish and Wildlife Service will still continue to monitor its population and habitats.
Long-term habitat protection is defined as having sufficient assurances that degradation is not likely to occur for at least 100 years. These assurances rest heavily on voluntary conservation agreements with private landowners and public conservation agencies in the Tensas and Atchafalaya River basins. The ESA stipulates delisted species require monitoring for a minimum of five years. The post-delisting monitoring plan unveiled by the Service will ensure the population continues to thrive into the future under state management.

Through the public comment period, which ends on July 20, 2015, the Service is seeking additional biological data and information regarding threats to the Louisiana black bear. The agency is seeking information on the extent of federal and state protection and management provided to the bear as a delisted species, and current or planned activities that may impact or benefit the bear.
AP photo of a Louisiana black bear in a water oak tree in Marksville, Louisiana by Gerald Herbert