If the one thing that you feel lets ABC's Lost down is its lack of a "slammin'" theme song, then the producers are about to give you a chance to put your money where your mouth is, by providing one.
The show's producers are holding a contest for fans to provide their own ideal theme music for the show, with the winner to be unveiled in a surprisingly public place:
For this year's Comic-Con panel, our theme is about giving back to YOU...the fans!!! It is because of you that we are celebrating our 5th year at Comic-Con, and we would love to incorporate your astounding creativity. We'd like to feature YOUR ideal version of what you think a LOST title song would be (if the show had one). Over the years, we've been witness to your incredibly innovative pieces on LOST, and would love to hear your fetchy melody for LOST which you were waiting to share!
Of course, how could it really measure up to these classics?




You have until July 16th to come up with your own moment of musical genius. We're just hoping that someone can come up with a good rhyme for "DHARMA initiative."
Lost Mock Theme Contest [ABC.com]
G/O Media may get a commission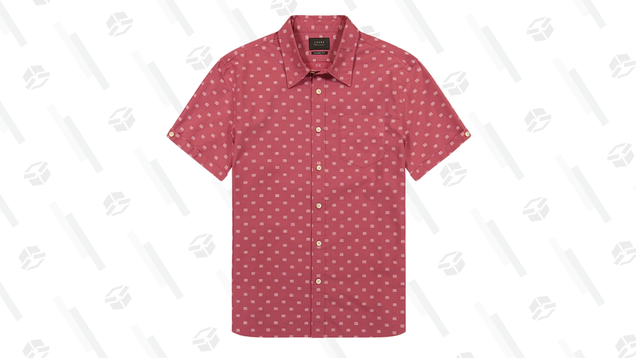 Pink Dobby Short Sleeve Shirt