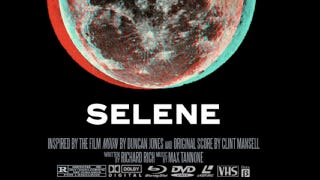 Max Tannone, the producer behind the Jaydiohead and Mos Dub remix albums (big fan of the latter), has now released Selene, a five-track EP that samples and was inspired by everyone's favorite lunar Sam Rockwell flick Moon.
Says Tannone of the project:
I saw this movie, loved it, and thought the original soundtrack written by Clint Mansell was great as well. Each track samples a song from the film's score. To complete Selene, I teamed up with Brooklyn rap artist Richard Rich to provide the lyrics. His raps include themes like isolation, separation, self-realization, and cloning.
It's neat to hear Mansell's score over beats, and the lyrics bring to mind shades of El-P, Aesop Rock, and Kool Keith. You can listen to it below and download it free here.