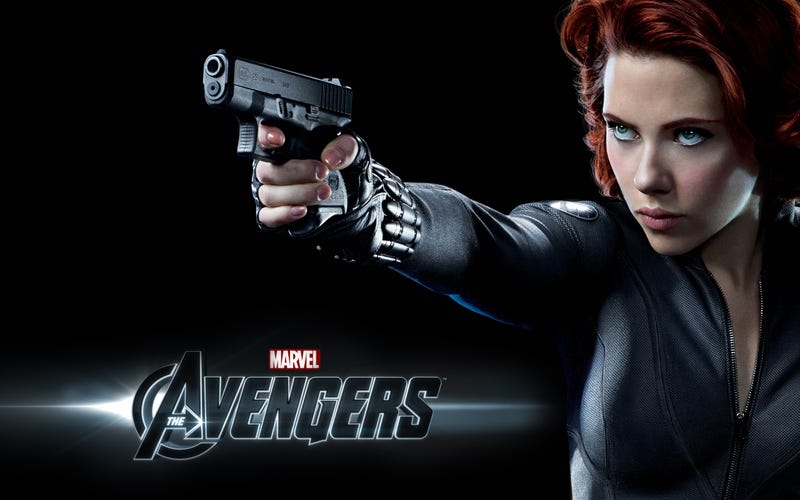 The Avengers was one of our favorite movies of the year, in large part because it avoided excessive clutter, with just one villain and mostly characters we'd met in previous Marvel Studios movies. But now, it turns out that if Joss Whedon had gone with some of his earlier ideas, the film could have been a lot more overstuffed.
Last night, Whedon attended a special screening of The Avengers at the Director's Guild of America, and revealed that he wanted to include a second villain in the film, alongside Loki. (He wouldn't reveal who, because that villain might still appear in another Marvel movie.) According to Cinemablend, Whedon said that he was concerned that just one villain might not cut it, against all of Earth's mightiest heroes:
I definitely felt like I have Earth's Mightiest Heroes, I have four of the biggest, baddest…just the toughest guys out there – and I have one effete British character actor.
But he ended up feeling as though Tom Hiddleston was his "ace in the hole," because he was "so compelling and commanding and gracious about it" that Whedon realized he could build the film around Loki trying to get in the Avengers' heads.
Meanwhile, Whedon also revealed that there was a time when they weren't sure if Scarlett Johansson would be available to be in The Avengers — so Whedon had planned to introduce the Wasp as the film's female lead. But the problem he ran into was that he was having too much fun with the Wasp, and she was crowding out the other characters:
There was a very Wasp-y draft that I wrote – but it was way too Wasp-y. Because I was like, 'She adorable! I'm just going to write her!'
Luckily, Johansson turned out to be available after all — but Whedon sounds as though he enjoyed writing the Wasp so much, he might find a way to use her at some point. Tons more info at the link. [Cinemablend]