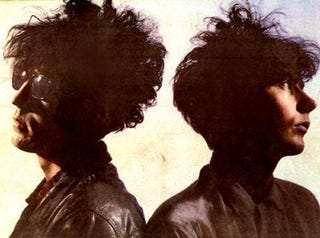 Heroes the TV show may not return until the fall, but you can spend the countless hours until then listening to Heroes the soundtrack CD. NBC/Universal is releasing the soundtrack on March 18th, allowing fans the chance to hear, amongst the 18 songs on the CD, the first studio recording from the Jesus and Mary Chain in ten years.
The soundtrack is being put together with the full co-operation of the TV show's executive producers Allan Arkush and Tim Kring. NBC/Universal's Shelli Hill explained why the show needed an official soundtrack:
The producers of 'Heroes' view music as something that helps inspire them and define the show, and 'Heroes' fans are such avid fans that they are constantly looking for more... Plus, we wanted to give them something right now in the time frame while they are waiting for the next new episodes.
If you translate that into English, then I think you'll find she said "The show's not on right now, but we figured we could get some money from the more obsessive fans anyway."
Songs, videos keep 'Heroes' alive [The Hollywood Reporter]