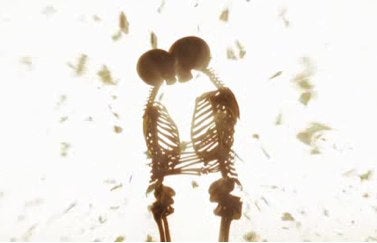 J.J. Abrams' latest movie could easily give America's teens a massive sexual complex. The film is based around the make-out party game "7 Minutes in Heaven." But in this movie, when the teens are done, they get a macabre surprise.
THR has the official word on J.J. Abrams' latest movie interest:
While plot details are being suppressed, it is known to focus on two teens who go into a closet as part of the titular game and find all their friends dead when they come back out.
Good lord. The movie is still named after the game "7 Minutes in Heaven." The original came from the mind of Lost's main director, Jack Bender. Presumably this is one of the many ideas he's been spitting out after signing his large contract with Bad Robot. But Bender's not writing the film — according to THR, Bad Robot is currently looking for a writer who can turn 7 Minutes into a 90+-minute film.