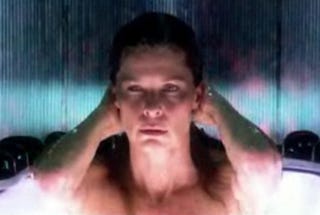 Can Adama and Roslin ever be happy? Can Tigh and Ellen ever make peace, especially now that Six has a toaster in the oven? These are the questions that plague us this week.
Also, can Starbuck and Anders and Lee ever be happy? What about Baltar and Six and Six and Six and Six and Tory and all those cultists? We may never know.
As you watch tonight's episode, "No Exit," bear in mind that when it's over we'll be starting into the final five episodes of the series. As we count down the remaining episodes of Battlestar Galactica, you'll want to hash out every moment of each show, nitpicking and discussing them in real time with your fellow io9 commenters. That's why we're bringing you this open comment thread.
Bring your own snacks and drinks, and sit back with the TV and a keyboard so you can share what you're thinking each time Tigh looks freaked out.
I'll post my review later this weekend, and in the meantime - it's all yours. Spoilers ahead!